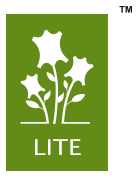 The concept started with a vision of our company and the requirements from brands to offer environmentally friendly Leather. LITE was born to provide our customers with the knowledge of carbon and water footprint usage for each of the leathers we create; giving customers the ability to choose the product that is the most environmentally-friendly, and with the lowest footprint. The LITE system is fully integrated into our manufacturing process, which is specially designed to reduce and control water and energy usage, as well as to reduce the amount of chemicals we use in the process. The effort we make is consistently minimizing our impact to the environment.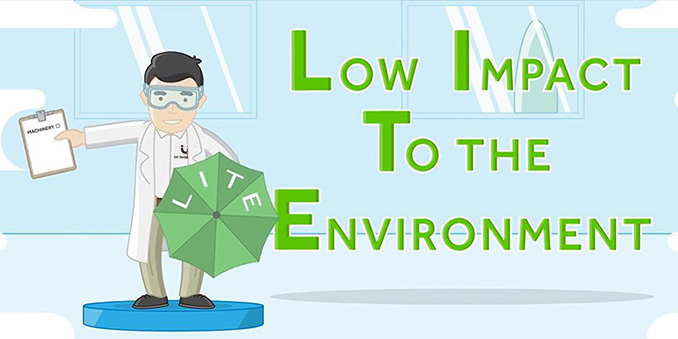 LITE Manufacturing Facilities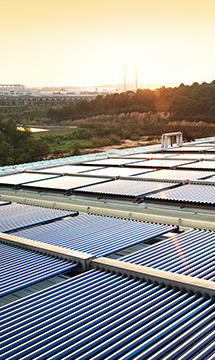 Solar System
HEAT 60-70%
Production water
We use it to heat our production water and replace diesel oil usage. 65% of hot water is heated with solar energy in Saigon TanTec.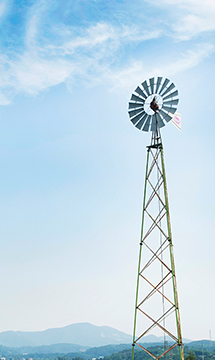 Wind Energy
GENERATE 100%
Wind power
Wind power is used to pump the rainwater from the lagoon into the production process, saving 5,189 kwh per year and reducing 4,006 kg CO2 emission.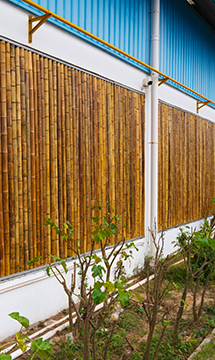 Bamboo Wall
REDUCE 10%
Air temperature
Instead of building a concrete wall, we've constructed a bamboo wall. This method not only provides comfortable, natural ventilation for our employees, but also saves energy on limited use of electric fans.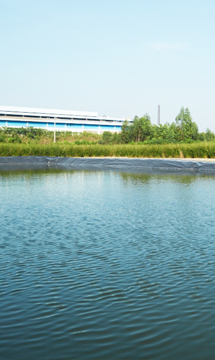 Rain Lagoon
PROVIDE 20%
Fresh water
Approx. 27,300 tons of rainwater is collected by our lagoon per year,which is used for production and greenery by wind power, saving 5,189 kwh per year and reducing 4,006 kg CO2 emission.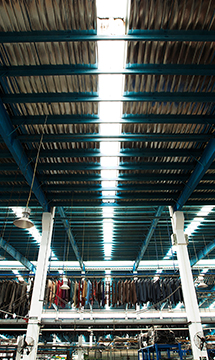 We've adopted green building technology by using translucent slabs on our ceiling to utilize natural sunlight during the day which reduces energy.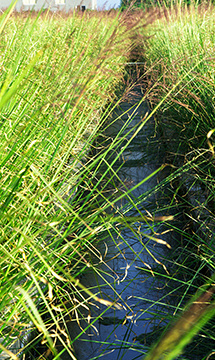 Wetland
PROCESS 100%
Waste water
We have constructed a wetlands system with a timed, automated control for water level. This advanced tertiary treatment technology allows for natural purification without generating any emission. Furthermore, it creates biomass fuel and helps reduce our carbon footprint by 245kwh/year/sqm or CO2 189kgs/year/sqm.
LITE Index
We have been consistently reducing the impact of our leathers and products to the environment
The numbers are showing the lighting hours and water an article will save to make one pair of shoes (2.5 sqft of leather) , comparing to the latest LWG Pass Score (50%) of 67.2 MJ/m2 for energy consumption and 178L/m2 for water consumption.
Environmental Impact

One Pair of Shoes (2.5 sqft)


US Gallons of Water Saved


Lighting Hours Saved
Notes:
- The thickness of the articles being covered in the calculator is ranged from 1.6mm-2.0mm
- The above calculator covers the saving data of the top ISA articles in 2018, please kindly contact our dedicated sales representatives for other articles
- The calculation is made based on the

LITE Index Calculation Methodology
Top Rated Traceability

Full traceability back to the meat processing facility

Help clients to understand their leather sourcing

Adhere to highest standard of animal welfare

Transparency in supply chain

Ethical and environmentally sustainable
Restricted Substances List (RSL)
Our Restricted Substance List (RSL) is an integral part of our commitment to product safety. As one of the world's largest leather manufacturers, we continue to make significant investments into the ongoing research of chemicals that are known or suspected to be harmful to the environment. In order to guarantee best practices, we have built our own "ISA Restricted Substance Management System". This includes a comprehensive database with all of the chemicals we believe could be problematic in the future.