Recent Charitable Activities of ISA TanTec™
ISA strives to show continuous support and commitment to society. Some of the most recent activities were organized, in order to bring warmth and care to the children in need in this festival season:
As part of giving back to the community as well as encouraging customers to be involved in the customer satisfaction survey, ISA offered to the customers a donation of USD50 for each survey completed. Based on the surveys completed, a donation was made to Deutsche Cleft Kinderhilfe e.V., which is a charity committed to helping children with cleft lip and palate from all over the world to receive comprehensive treatment.
ISA donated a batch of winter coats to the "Spring Buds Program" to help over 200 destitute children in Sichuan Province, and Guangxi Province in China, who are facing a freezing winter.
ISA organized visit and donation of winter clothes to the Jiangmen Child Welfare Institute, which serves a loving home for over 130 local orphans and disabled children aged from 0 to 14 years old.
As a leading leather manufacturer of the industry, ISA is dedicated to promoting the social inclusion by providing aid to disadvantaged and raising people's social awareness.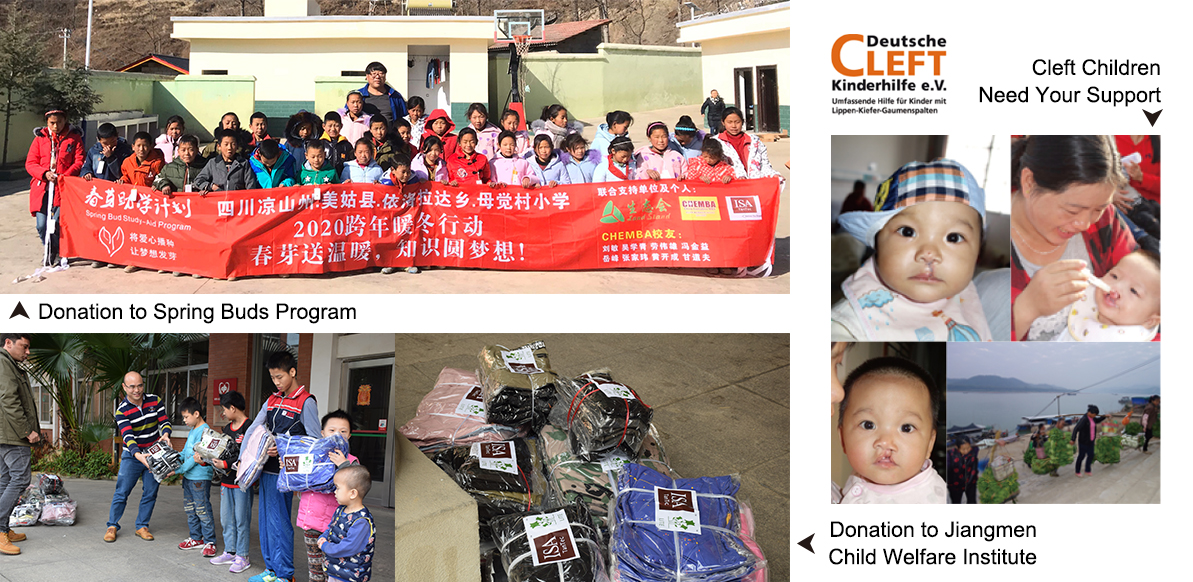 back