Footwear Leather
We are passionate about promoting the natural beauty of leather. This sustainable by-product is a footwear industry standard for long-lasting functional comfort. Performance waterproof leathers, leathers with innovative features, as well as a wide range of fashionable finishes and colors is at the core of what we do. Our leathers are timeless, durable and of superior quality. We encourage you to view our comprehensive catalog of leathers, in addition to these footwear specific innovations:
Learn More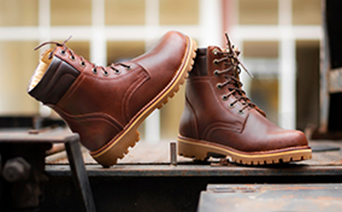 In 2016, we proudly introduced SALINE SOLUTION – a technological breakthrough in the industry! Since its initial launch, the product has gained significant traction, and is growing every season. The functional features of Saline Solution leathers make various types of footwear suitable for use in everyday situations in both summer and winter conditions.

ISA vulCAN featured leathers have under 12% oil and require less water to produce. VulCAN is optimized for vulcanized constructions.

"Spotless" stain resistant leather stands up to coffee, wine, ketchup, and food oils with no visible color change or deterioration.



Since 2014, we continue to strive to produce the best premium performance leathers, while working to comply with current and future regulations. We have been able to remove all of the Polyfluorinated and Perfluorinated Chemicals (PFCs) from our waterproof leathers. This further supports our principles of ecological responsibility and sustainability. This includes all ionic and volatile per/poly fluorinated compounds as well.

We've developed leathers that can be machine washed for easy cleaning.

This collection of premium leathers are designed for use in the toughest industries and environments. These include construction, agriculture, military, firefighting, and many others!

Genuine Italian Leather
In 2017, we acquired a major stake in Scabrenta, an Italian tannery with a tradition of more than 75 years in tanning, and even longer in leather trading.
Scabrenta, using its proprietary technology and deep knowledge of Italian leather making, is now an important R&D hub for various kinds of leather solutions within our group. Importantly, we will be able to deliver Italian developed leather to the Asian market, broadening the range and quality of solutions for its customers.
Learn More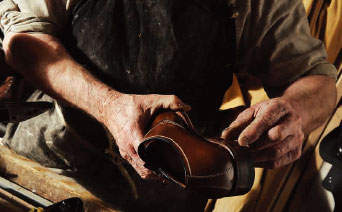 Luxury Leather
The ISA Luxury Collection offers fashionable leathers that are suitable for a wide range of products including handbags, wallets, accessories and leather-goods for both men and women. Our products include various tannages, finishing options and pricing in order to meet the needs of our customers.
Learn More