Background of Auburn Leather
Background of Auburn Leather
Auburn Leather is the leading global supplier of Genuine rawhide leather lace. Since 1863, five generations of leather craftsmanship have cultivated the authenticity required to produce the finest quality leather lace. In 2018, ISA TanTec™ acquired Auburn Leather to become the new lace division for the group. Genuine Auburn leather laces are now manufactured in ISA TanTec™ 's facilities using the same proprietary processes, hides, chemicals, and equipment to ensure the uniqueness of Auburn's leather laces continues for customers.

Auburn Leather has dedicated to the highest quality leather and leather products, focused on quality from start to finish. The genuine rawhides combined with the proprietary tanning formulas, guarantee the highest level of lace quality. Over the past 150 years, Auburn Leather has established a reputation for quality, and every day it continues that dedication to excellence.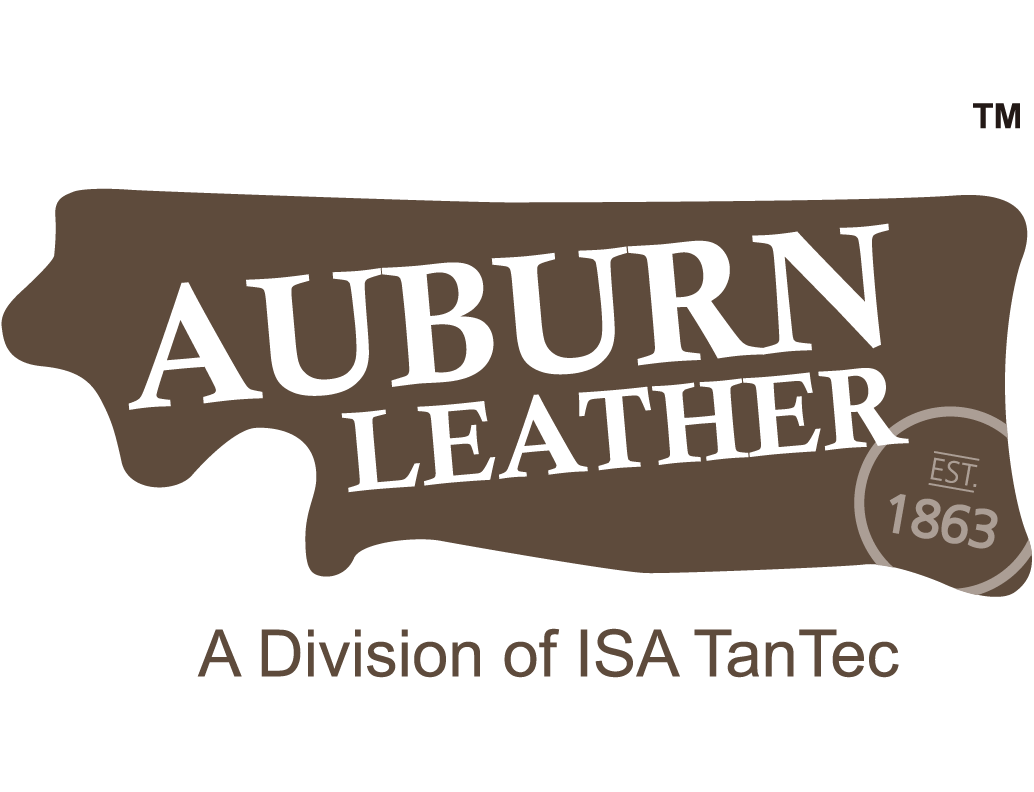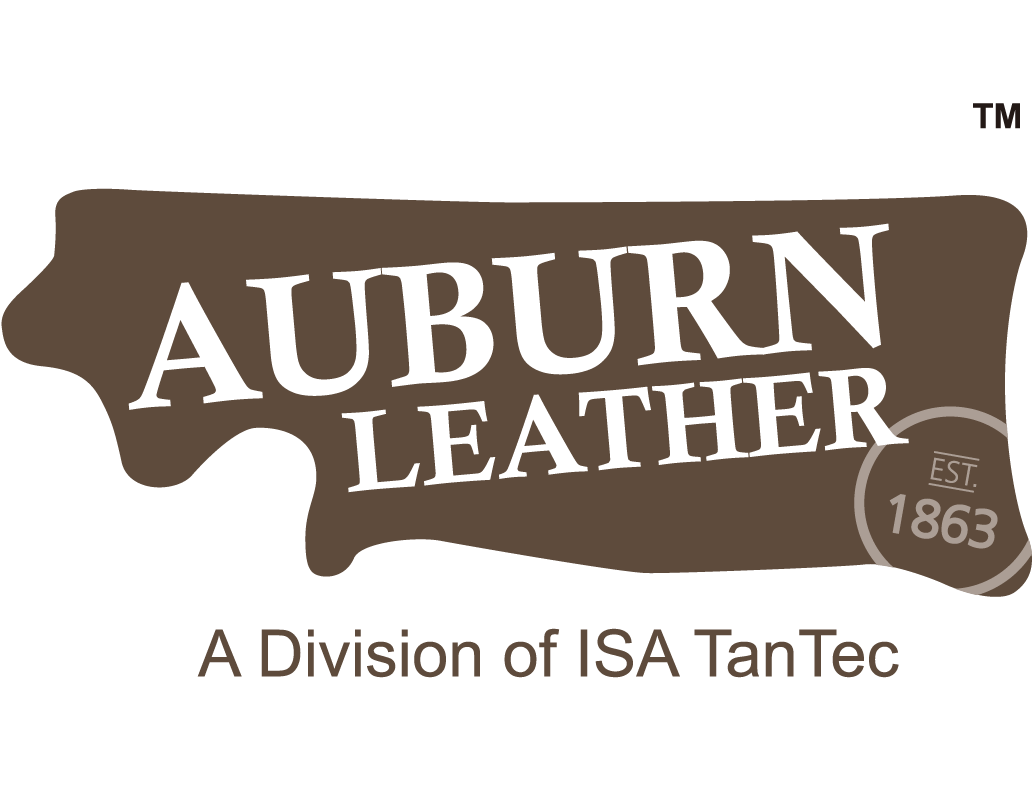 Genuine Rawhide Leather Lace
Genuine Rawhide Leather Lace
Leather laces are rich in texture & feel, timeless heritage, lasting tradition, and encompass the overall essence of natural quality. Using leather footwear lace is a proven value-add to any footwear design.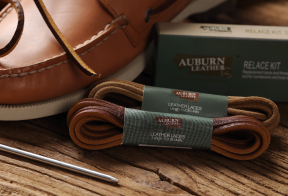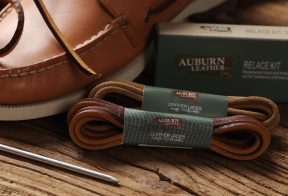 - Non Functional Decorative 3.2mm x 2.0/2.8mm
It's tailored for decorative purposes only. Suggested style usage: slippers, mocs. Perfect for bow-ties, kickers, collars. Also great for accessory/apparel trim or accents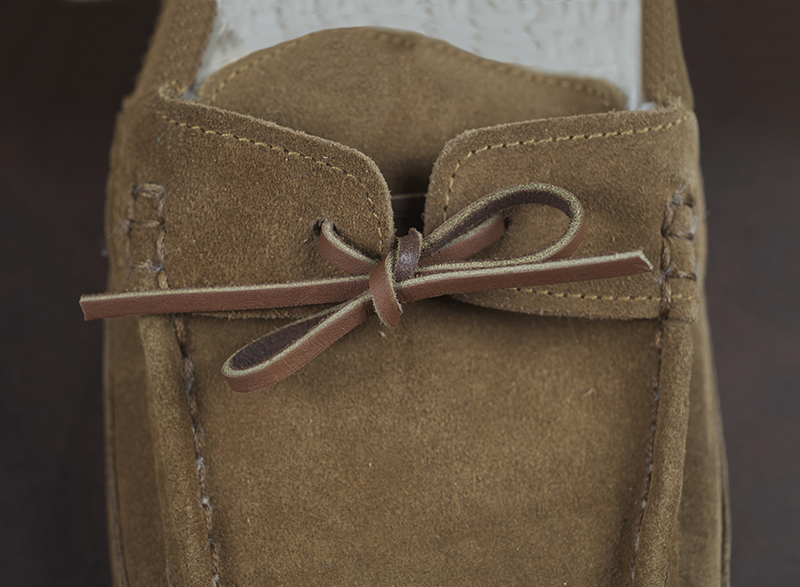 - Classic 3.6mm x 3.0/3.2mm
The original high-performance "Boat Shoe" leather lace. "Engineered for Function" and designed for active, outdoor use. Tanned and processed for superior pull strength, suppleness and overall "tie-ability"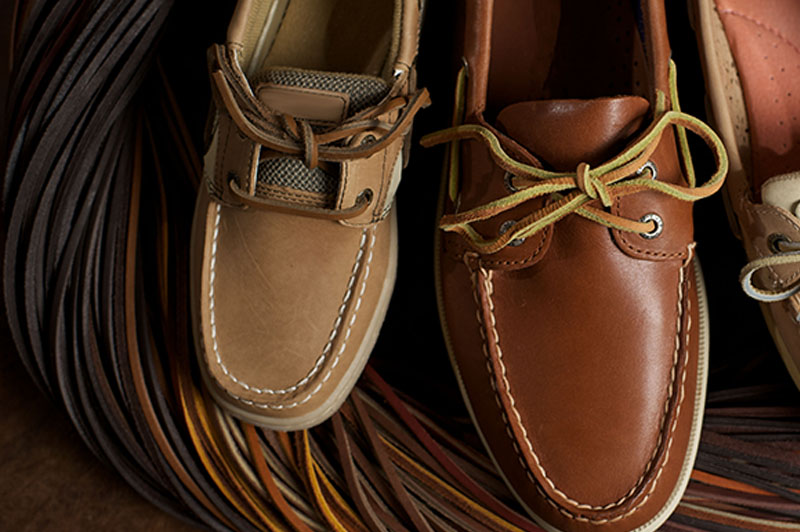 - Cougar in 3.6mm x 3.4/3.6mm
All-weather performance leather lace "Engineered for Function". Specially designed for outdoor, logger and heavy-duty work boots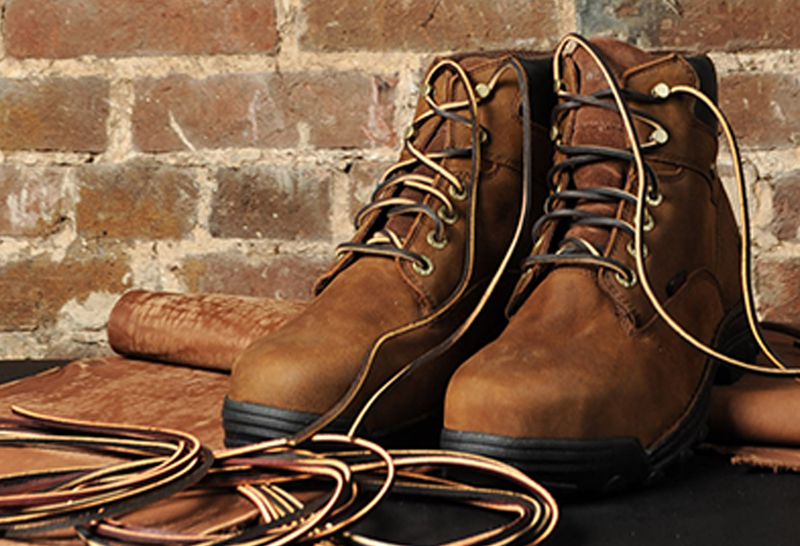 - Round 2.8/3.0/3.2mm
Cylindrical-cut version of our Classic lace. Our traditional natural waxed finish. Finished round for smoother, slicker round option.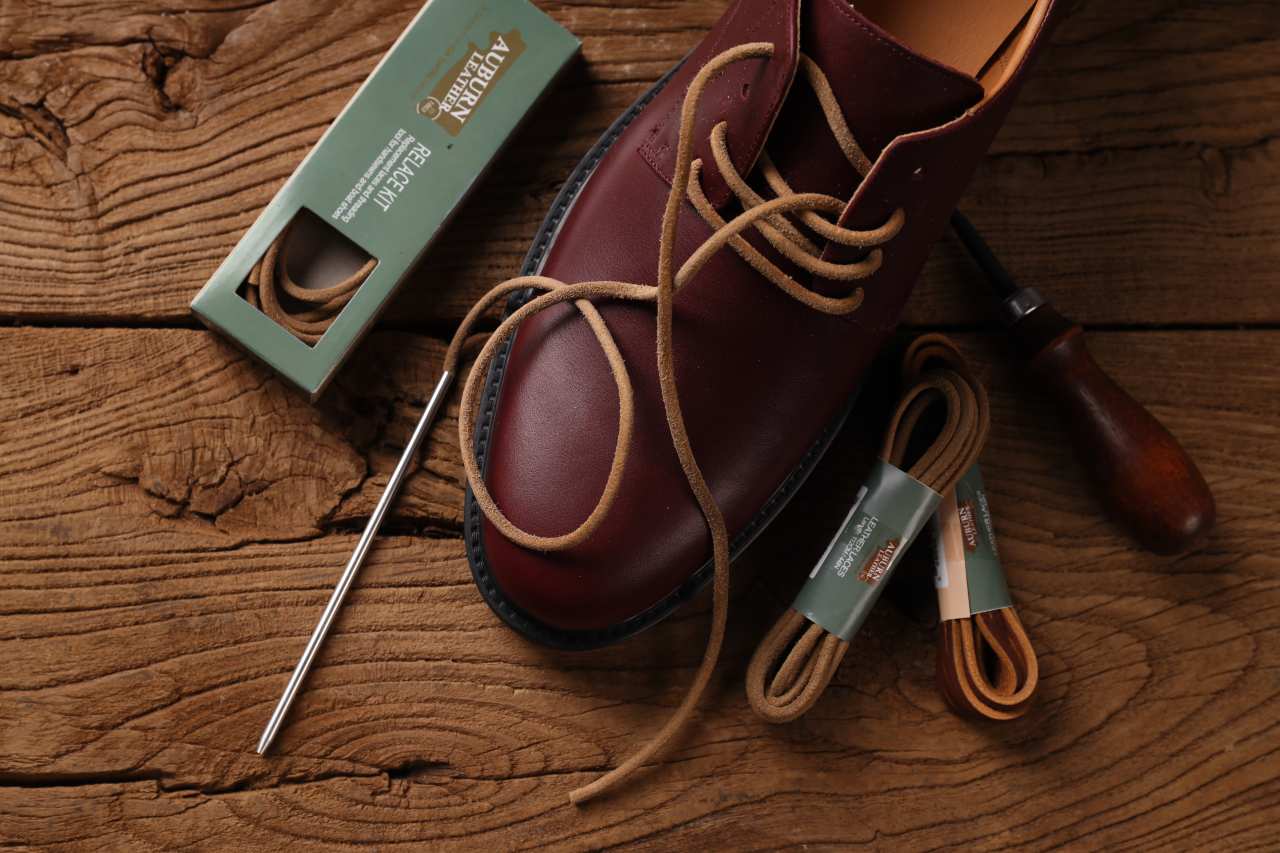 Innovations
Innovations
Multi-colored Round 2.8/3.0/3.2mm
For vivid, eye-catching color combinations.
Oiled Round 2.8/3.0/3.2mm
Which provides a rich, oiled temper perfect for styles featuring full-grain leather uppers.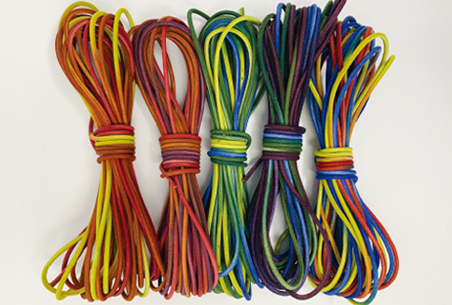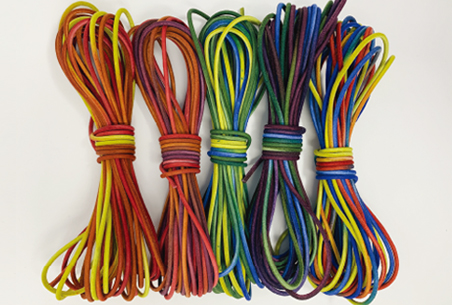 Our Products
Our Products
From traditional boat shoe, indoor slipper, boot, slip on to athletic/ sneaker, footwear designers use leather lace to establish a style.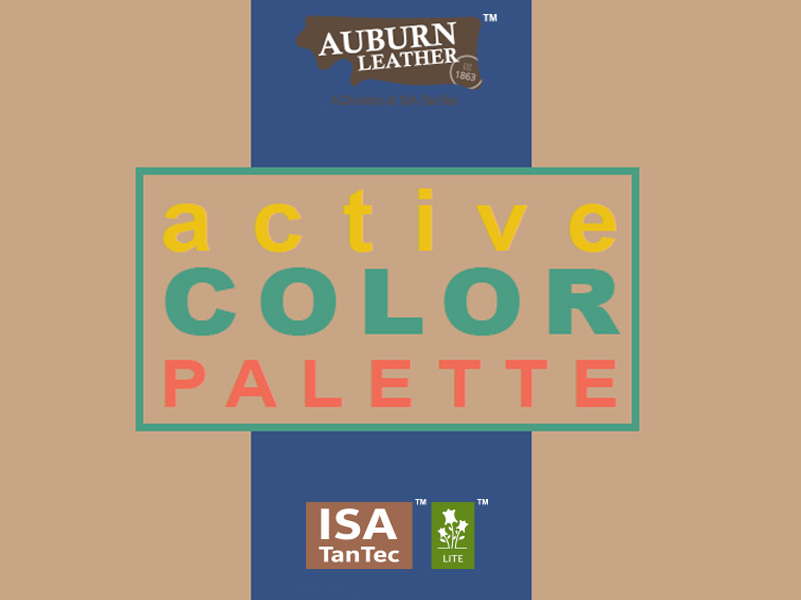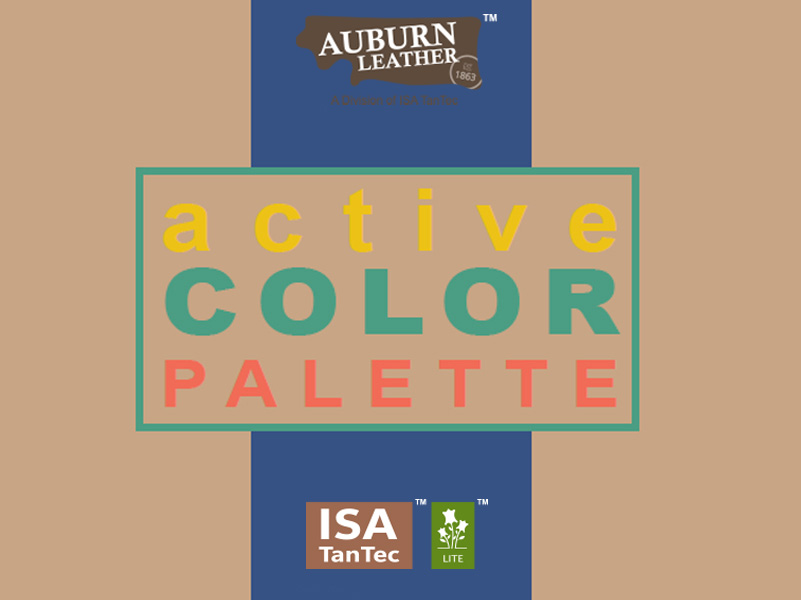 LITE Index
We have been consistently reducing the impact of our leather and products to the environment
The numbers are showing the energy and water an article will save to make one pair of laces (0.13 sqft of leather), comparing to the Bronze Rate (65%) in the latest LWG Protocol of 50.4 MJ/m² (4.68 MJ/sqf) for energy consumption and 134.1 L/m² (12.46 L/sqf) for water consumption.

One Pair of Laces
(0.13 sqft per pair)


1.23 Liters
of Water Saved